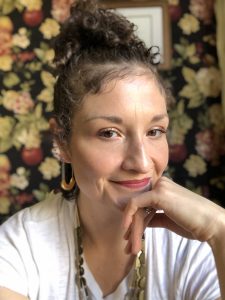 Rose Winchell, LSW (Center City Office Only) provides psychotherapy for individuals, couples, and families. Rose works with children and adults.  Some of her areas of clinical interest include depression, anxiety, death, complicated grief, traumatic loss, and ruptured family systems. Rose has extensive training in complicated grief and loss and also in psychodynamic psychotherapy.
Rose received her Bachelor of Arts from the University of North Carolina at Greensboro in 1999 and her Master of Social Work from the University of Pennsylvania's School of Social Policy and Practice in 2016.  She began her career working in multiple programs at the Center for Child and Family Health in Durham, North Carolina. Throughout the years, Rose has enjoyed working closely with children and their families to help them process complicated grief and traumatic loss through a relational lens.
Rose has attended Certificate Programs in Psychodynamic Psychotherapy and in Attachment and Affect Regulation Theory. Rose has presented on the topics of Trauma Informed Care and Bereavement.