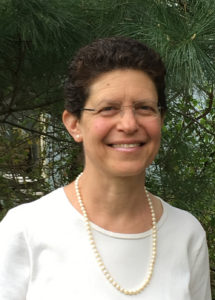 Iliana Stavans (Wyndmoor Office Only) is dedicated to helping you cope and work to overcome life's inevitable challenges that often result in pain, suffering and distress. With profound respect, honoring your trajectory, she works collaboratively with you to address your goals and concerns, while placing emphasis on strengths, resilience, insight, personal development and growth. She strives to provide a supportive space where you can explore more effective ways to deal with your difficulties, while increasing self-awareness and self-acceptance.
In her work with individuals, couples and families, Iliana utilizes, as appropriate and needed, psychodynamic, systemic, solution-focused, cognitive behavioral approaches and mindfulness. She has significant experience working with people from diverse backgrounds and walks of life.
Some of her areas of clinical interest include: depression, trauma, coping with chronic/major illness, insomnia, anxiety, grief and loss, including the loss of a beloved pet, adjustment to life transitions, stress, work/life balance and parenting.
Iliana received her Bachelor of Arts in Psychology in 1989 and her Master in Psychology in 1998 from Universidad Iberoamericana in Mexico City. Additionally, she completed a two year Graduate Diploma in Psychodynamics in Mexico City and a year-long Post-Master's Certificate in Brief Therapy for individuals, couples and families in Toronto, Canada. She is able to provide short-term counseling, as well as long-term, in-depth psychotherapy. She has professional experience working in a variety of settings in Mexico, Canada and the US. She can provide therapy in English and Spanish.