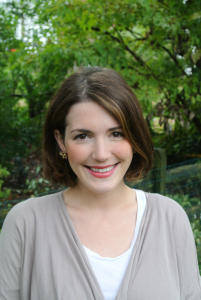 Anna O'Brien (Wyndmoor Office Only) is a Licensed Professional Counselor (LPC) and Board Certified Art Therapist (ATR-BC). She received her Bachelor of Fine Arts from the University of Georgia (2006) and her Master of Arts in Art Therapy from Drexel University (2012). She is a member of the American Art Therapy Association and The Delaware Valley Art Therapy Association.  Prior to joining GKSW, she spent five years as an art therapist at Bryn Mawr Hospital. Anna enjoys working with adults and children using both verbal psychotherapy and art therapy modalities.
Art therapy is a form of psychotherapy focused on using visual imagery to access and address thoughts, associations, and emotions. It can aid in alleviating stress and suffering and provide insight and clarity. In an attempt to understand our experiences, humans are drawn to art and metaphor, whether through literature, cinema, music, or the visual arts. Everyone has within them the ability to create and reflect, but unfortunately we get trained into believing that only those considered "talented" should make art or engage in creative pursuits. Art therapy focuses on the value of the expression of an individual's unique perspective, not artistic skill. Just like brainstorming, art therapy challenges a person to use creativity and imagination to ''think outside of the box" when problem-solving.
Anna is equally comfortable with traditional verbal therapy, and employs mindfulness and trauma-informed practices as part of her humanistic approach. Unconditional positive regard for all people, and the belief that each individual is defined by their strengths, not their struggles, guide her clinical work.