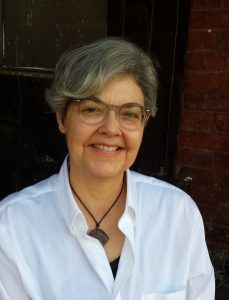 (Center City & Wyndmoor Offices)
Choosing to begin psychotherapy can start with a feeling that there is more for you to discover, a greater balance to achieve, or a challenge to work through. In the safe accepting space of therapy, a healing process can evolve at a pace that is supportive and comfortable for you. I encourage people to approach their inner work with gentleness, perseverance, courage and compassion. I offer psychodynamic, mindful, cognitive and trauma-informed care to individuals, pairs and groups. I value and practice a thoughtful, culturally aware, and collaborative approach to our work. When you want to move in a new direction, the support of a therapist can make all the difference. I respect where people are in their lives and value being a part of the change process.
For the past 18 years I have worked as an advocate and therapist with adults, teens, and families in home, office, residential, and prison settings. I was awarded an MSS in Clinical Social Work from Bryn Mawr College in 2009. My undergraduate studies included English/Writing and Psychology at Mount Holyoke College, where I earned my BA with Honors. I have completed EMDR practitioner training through the EMDR Institute.
Having developed a holistic view of healing as a young adult, I have practiced meditation for 34 years, studying in the U.S. and India. I enjoy writing and have a lifelong involvement in the creative arts. My clinical interests include: natural approaches to anxiety, depression and grief work, healthy spirituality, LGBTQ topics and Queer Theory, women's issues, healing cultural and developmental trauma, and pathways to developing meaning and satisfaction in life.